Galerie Boulakia looks forward to opening its doors to visitors from Monday 12th April.
In the meantime, we are delighted to present to you a little glimpse into our vibrant selection of Modern and Contemporary works currently available.
Jean-Michel Alberola
"I just do details, and that's all I do. I quite simply count on the details adding up."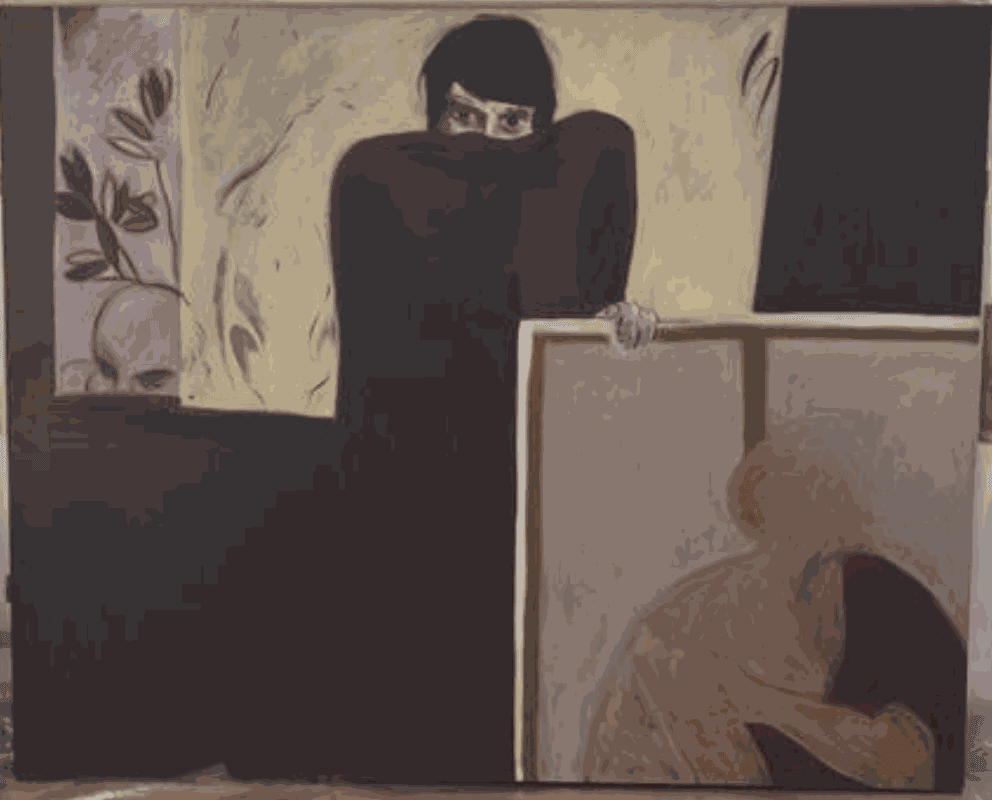 6e Fiction de Suzanne, oil on canvas, 129.5 x 162.6 cm
Born in 1953 in Saïda, Algeria, Jean-Michel Alberola is one of the most experimental French artists of his generation. Living and working in Paris, the artist has produced a versatile body of work over the course of his career that spans figurative, abstract and conceptual art. Paintings, sculptures, films, installations, books and murals, his oeuvre presents a multifaceted exploration of physical beauty, the ambiguity of perception and the role of art and the artist in society.
Alberola's work is composed of a series of philosophical and artistic reflections which commentate on reality; from politics to poetry, and humour to sorrow. Here we are presented with an artist and his work: dark eyes stare out of the canvas, creating a dramatic and somewhat confrontational atmosphere which finds its counterbalance in the diaphanous flora in the background.
Jean Dubuffet
"The image, the artist feels, becomes an object for hallucinatory meditation, like a crystal ball. And the goal of the artist, his ambition, is to conquer souls."
Le voyageur à la pelisse, 1952, oil on canvas, 60.3 x 72.4 cm
Born in 1901 in France, Jean Dubuffet was a painter and sculptor who embraced outsider art; best known for founding Art Brut. In favour of what he believed to be a more authentic and humanistic approach, Dubuffet focused on art by those outside official culture and the established art scene, often illustrating extreme mental states, unconventional ideas and fantasy worlds.
Dubuffet moved towards a Surreal style in the 1950s, which saw his alluring canvases evoke a psychological intensity as landscapes became transformed into dreamscapes, or 'landscapes of the brain', as he described. Many of these include fleeting traces of a human presence, as is the case in Le voyageur à la pelisse, where the voyager, wearing a long pelisse, is absorbed into the speckled surroundings. The canvas exudes a profoundly ethereal vision, transporting the viewer into the sublime, illusory world of its creator.
Pierre Alechinsky
"One does not choose the content; one submits to it."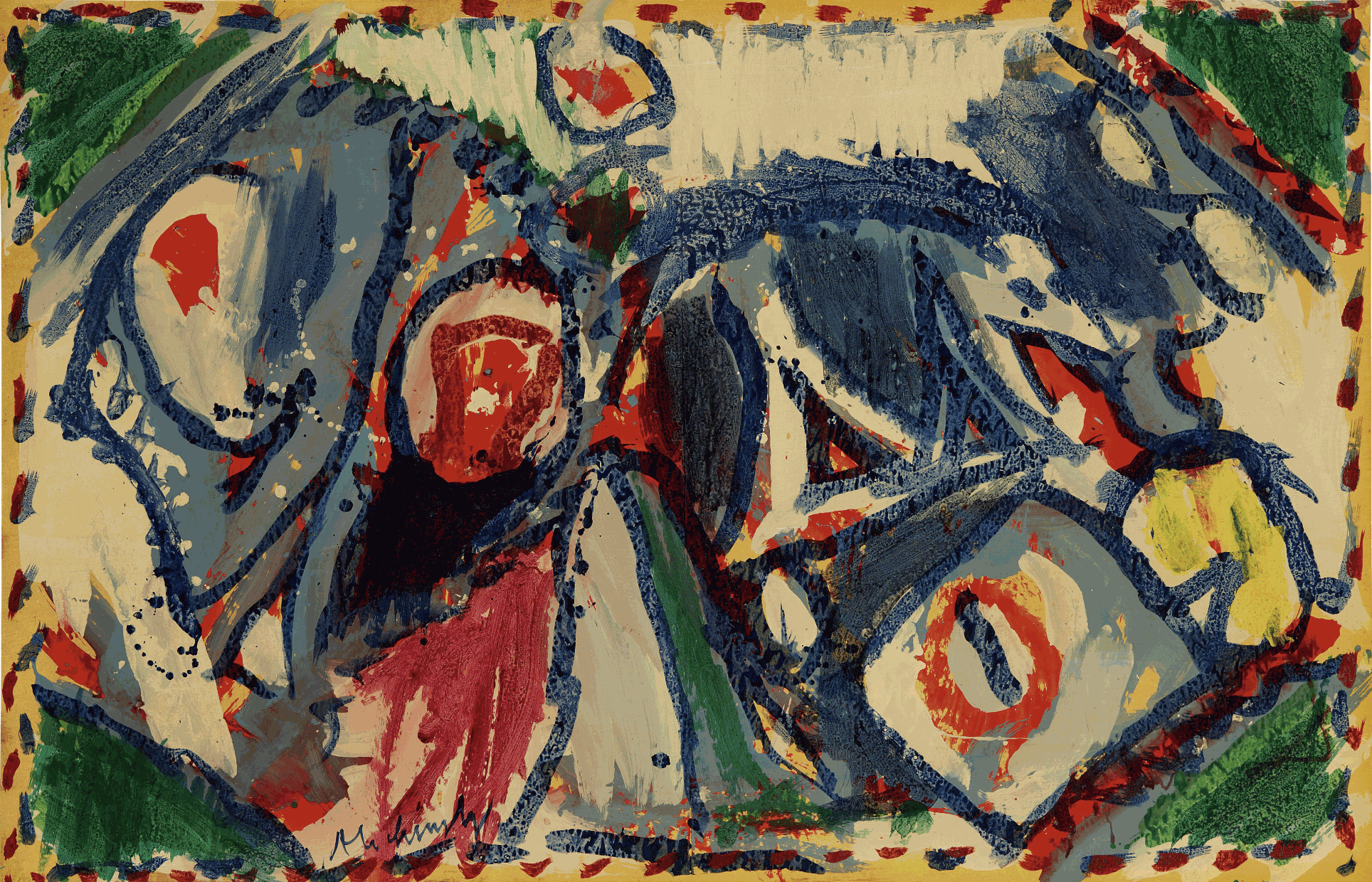 Le jeu de quatre coins, 1973, acrylic on paper mounted on canvas, 99.1 x 153.7 cm
Born in 1927, Pierre Alechinsky moved to France in 1951 where he became a part of the CoBrA movement, sharing the same passion for the freedom of form and colour as other artists belonging to this group. After travelling around Japan in 1955 he became interested in Asian artistic technique, ultimately adopting a style which incorporated the processes of Japanese calligraphy.
Such as in Le jeu de quatre coins, Alechinsky works in a relaxed manner from a seemingly unrestricted colour palette, with the finished work embracing the coincidental flaws created during the process. This canvas features a colourful, intricate border, contrasting with the freedom of the central composition. With the psychological process being fundamental to the artist, who views each blank canvas as a stimulating opportunity to express himself, his paintings act as a liberation of the self.
April 12, 2021