Dear Friends, Clients and Collectors,
Galerie Boulakia wishes you a very Merry Christmas and a Happy New Year.

Our Modern Pioneers Exhibition in Mayfair, London, has been a great success, and we are glad to have caught up with many of you at Salon du Dessin and Art Paris. We look forward to an exciting new year ahead of us, to be filled with contemporary exhibitions, international art fairs and exciting events. In the meantime, we are delighted to present you with a little glimpse into our vibrant selection of works currently available.
Subodh Gupta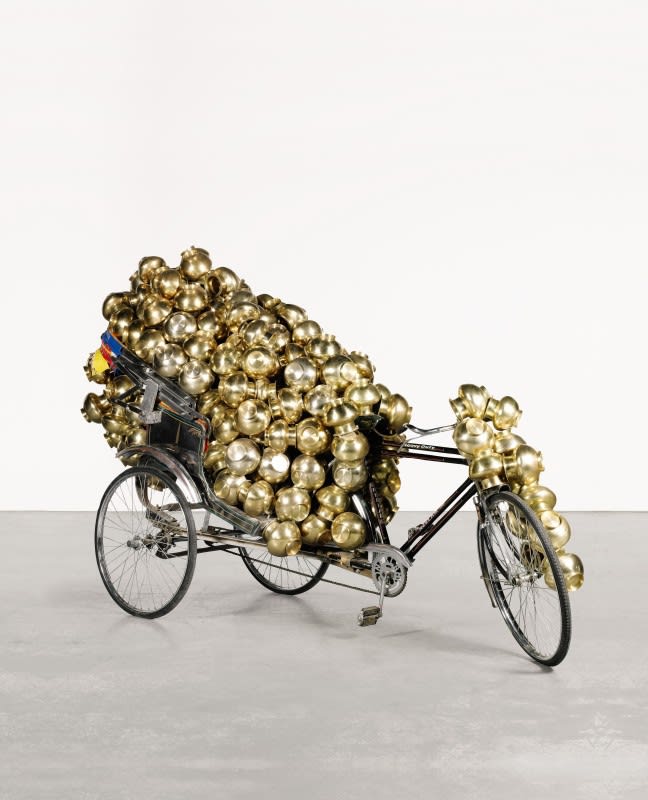 Cheap Rice, 2006, lifesize rickshaw, brass and metal utensils, 70 x 104 1/8 x 50 1/2 in, 177.8 x 264.5 x 128.3 cm
Subodh Gupta produces monumental sculptures that reflect the economic and social transformation of India. By using quintessentially Indian objects like this rickshaw, Gupta questions the ambivalence of Indian society, caught between its colonial heritage and its ongoing economic growth. By singling out the carriage and colouring the utensils in gold, Gupta emphasises their colonial interpretation as exotic tropes, while also indicating India's prominent role in 21st century globalisation.
Max Ernst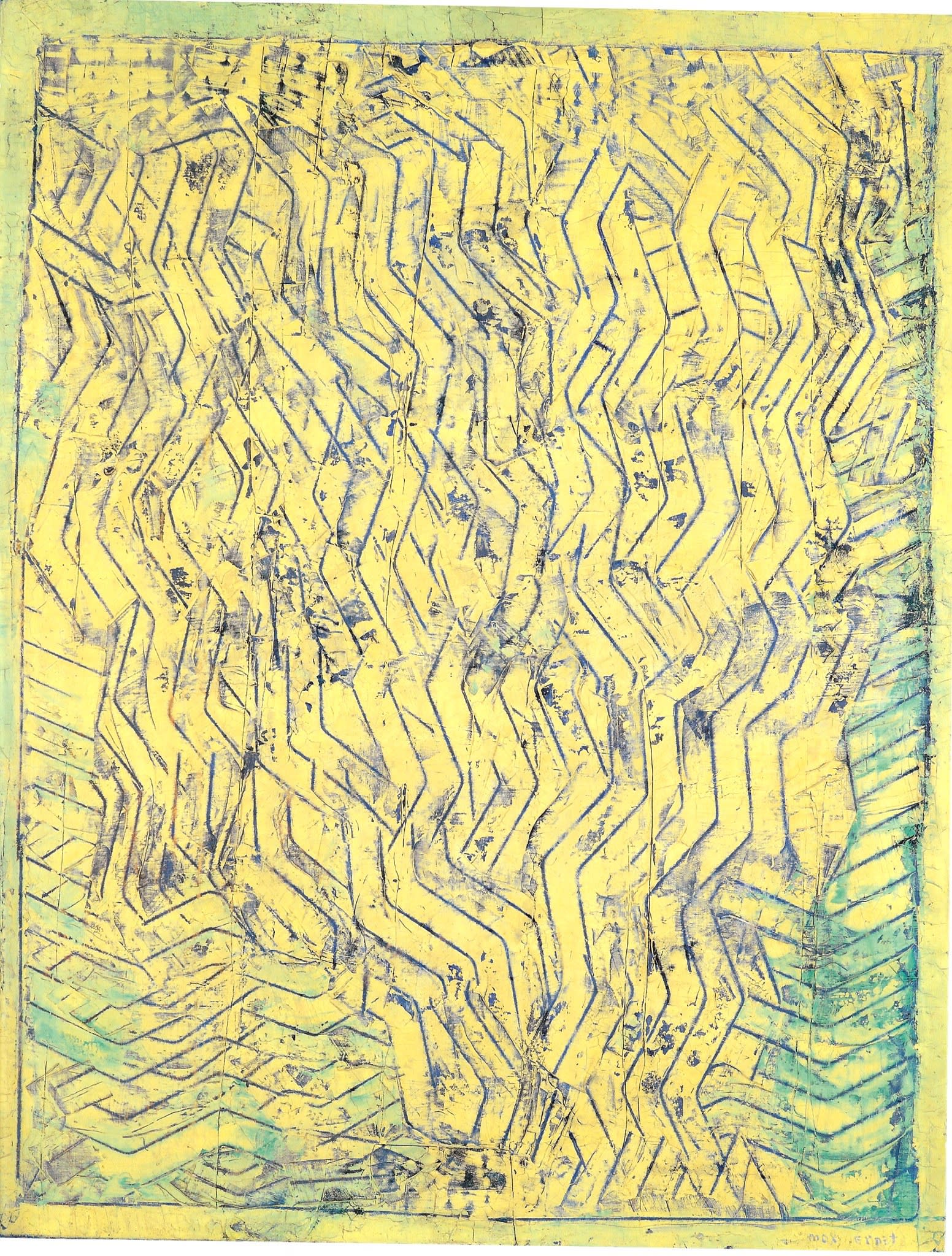 Les jeunes et les jeux twistent, 1964, oil on canvas (paint applied with palette knife), 45 5/8 x 35 1/8 in, 116 x 89 cm
Prolific German artist Max Ernst was a primary pioneer of Surrealism. Although he had no formal background in artistic training, his experimental attitude toward the making of art resulted in his grattage technique, where paint is scraped across canvas to reveal the imprints of the objects placed beneath. The fluorescent green and yellow tones in Les jeunes et les jeux twistent have been harshly disrupted by interconnected lines, resulting in a somewhat illusional, yet thoroughly captivating, abstract composition.


Rashid Johnson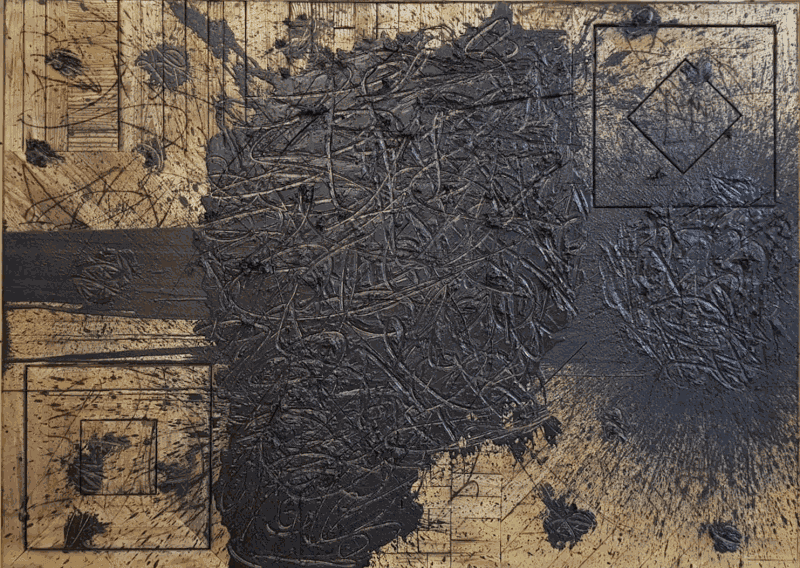 Junie, 2013, oil on panel, 84 5/8 x 60 5/8 in, 215 x 154 cm
Chicago born artist Rashid Johnson produces conceptual post-black art through the employment of a wide range of media. He explores literature, philosophy, and collective aspects of African American intellectual history and cultural identity. Johnson makes his own tools to scrape and engrave his pieces, frequently conveying occult and mystic rhythms. In Junie, the black and gold oils dispersed on frantically engraved panel encapsulates the artist's intricate multidisciplinary practice, incorporating diverse materials rich with symbolism and personal history.
If you would like to know more about our collection of works, please do not hesitate to contact us and stay in touch through our Facebook and Instagram platforms.

March 8, 2022